Auri's Tales - Early Access
A downloadable game for Windows
Join Auri in a 3D adventure to meet the King and the Queen of Solea: jump, explore, solve puzzles and help friendly characters to open the doors of the castle!
Hi!
Auri's Tales is a tiny game by @amadeumartinez and @naretaa made with love and very few resources.
We are making this game in our free time, just for the pleasure of do it. We are in love with the idea of leaving it behind as a gift to our daughter, and we like to imagine that she one day will play a little 3D adventure designed by her fathers and placed in a fantasy world that is based on our own life.
About the game
Auri's Tales is a tiny 3D adventure game in which players will need to solve 12 quests to get access to the castle and complete the game. The whole game will be contained in one single level that works as a mini open world that players can freely explore and evokes to the classic 3D platformers.
Jim Henson's Labyrinth, Alice in Wonderland, The Little Prince, Zelda I, Mario 64, Conker Reloaded or Dark Souls are some of the influences that inspire this game in different ways.

Why early access
We believe that this early access can be interesting both for nostalgics of 90s videogames and fans of independent videogame development. We are very proud of our current build and we want to share it with other players to receive feedback and build the right community around the game.

We look forward to any comments, we are sure it will help us to improve Auri's Tales!
Keyboard controls
• Arrows / AWSD - Move
• Mouse - Explore
• Space - Jump
• Enter - Contextual Action
Xbox controls
• Left analog - Move
• Right analog - Explore
• B button - Jump
• A button - Contextual Action
Purchase
In order to download this game you must purchase it at or above the minimum price of $6.99 USD. You will get access to the following files:
Auri's Tales - Early Access
67 MB
Comments
Log in with itch.io to leave a comment.
It seems lovely! Keep up the good work!
Bookmarked, waiting for a sneak peak of the further progress :)

Hi! Sorry for the super late answer!! 😅
Thank you for your nice words, I've just summited a new version mostly with polishment because I've been also working in art, I'll be honored if you can give it a try and give me your feedback!! 🙂
It's very beautiful! Very good job :)
Looking forward to updates, I pretty much went everywhere, and it was cool that, despite the castle gate being closed, you can jump on the walls and roofs and get to the top. :)
Hi Cryptic, thanks for playing and the nice feeback!
My sister told me the same regarding how to get to the top... I need to understand exactly from where you can jump to the roofs, but seems something easy to fix :)
The sneaky rooftop exploration starts at the broken bridge, from which you get to the wall... and eventually... you get here and.. freedom! :)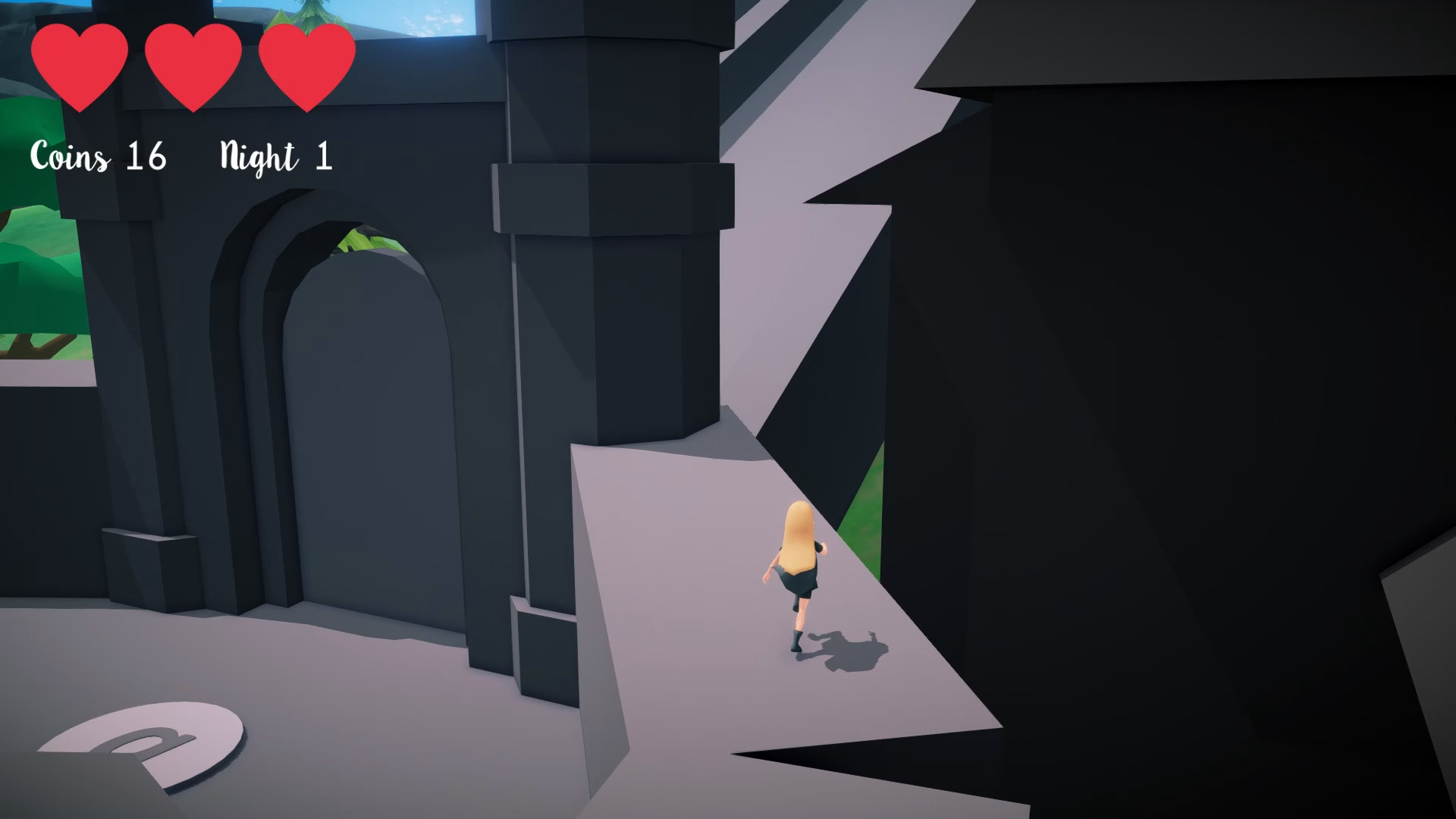 super!! thank you so much again, it will be fixed in the new update :)
Update: already fixed (I hope, but you can try will be great to know if the issue persist 😂)